Inflicting as Much Damage as Possible
Hello! And welcome to my guide! I will be going over: Basic scout strategies, the best weapon combinations, and more! To start off, when you first start out on Scout it is always best to start with the default weapons. And as you advance, using weapons that benefit the situation. As Scout, major factors are things like being able to use the best weapons for the situation, aiming well, and inflicting as much damage as possible.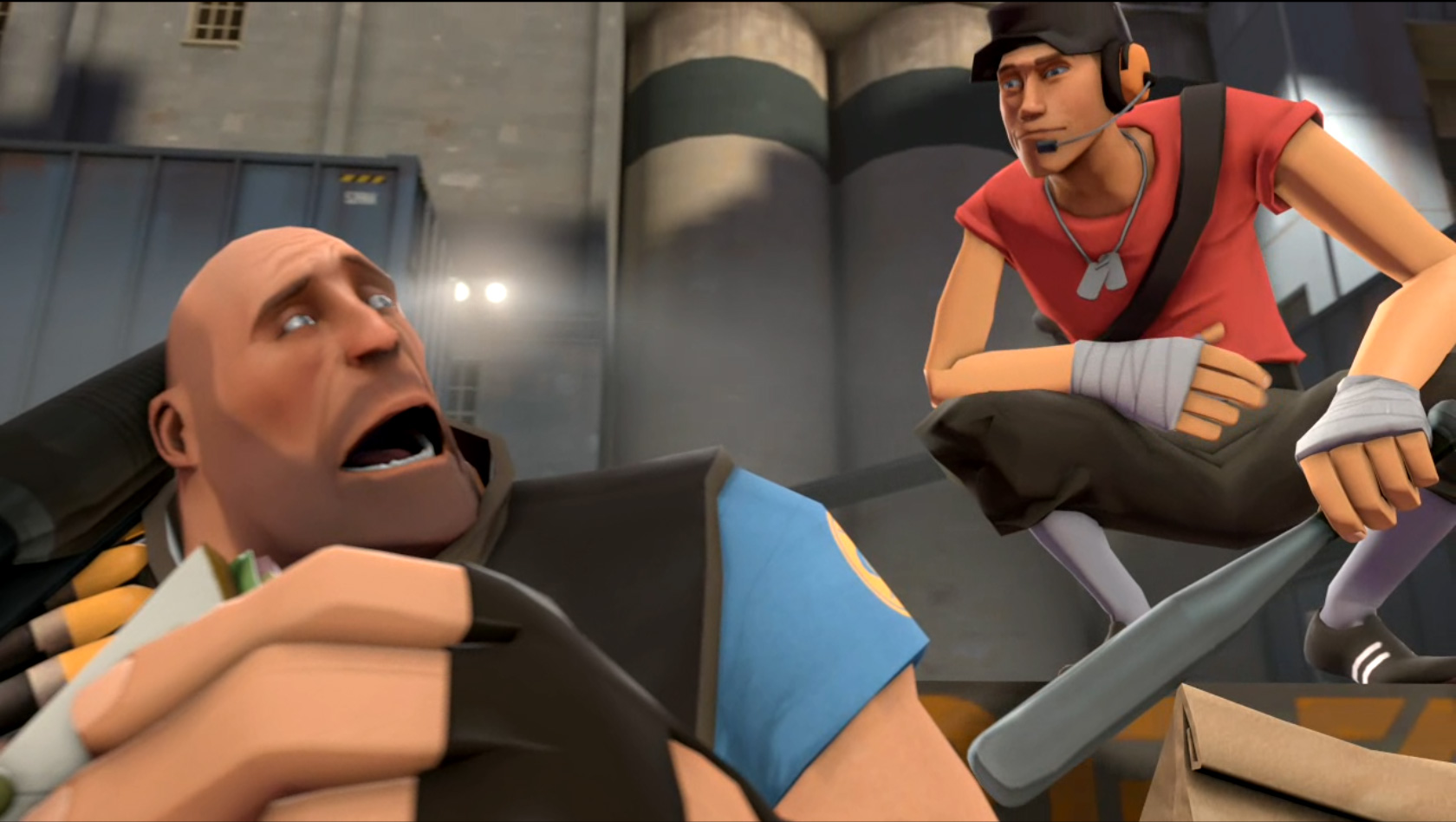 To start off we will talk about inflicting as much damage as possible. This can be hard to do, but one of the best ways to do it is to sneak up behind your enemys and fire at them from as close as possible. Another way to do it is to drink Bonk! Atomic Punch or Crit o Cola. Bonk! Can get you up close to your enemys, and you will not get hurt from it. Crit o Cola will give you crits so you can do lots of damage while not having to get to close. To help lower your enemies health when they are farther away, try popping out your pistol and firing a few shots at them. This will lower there health and make it easier to kill them when you switch to your ScatterGun (Or any other Scout primary weapon) when you get closer up. Besides a pistol you can also use a Sandman, Wrap Assassin or the Flying Guillotine. As for melee, its never necessarily the best choice to use unless your finishing off your opponent.
Aiming Well
As Scout, it can be hard to aim moving so darn fast. And its not the best option to stop moving to aim. When aiming, don't leave it all to your mouse. Let your A and D keys help too! They can be very useful in helping you aim from side to side and improve how often you hit your targets.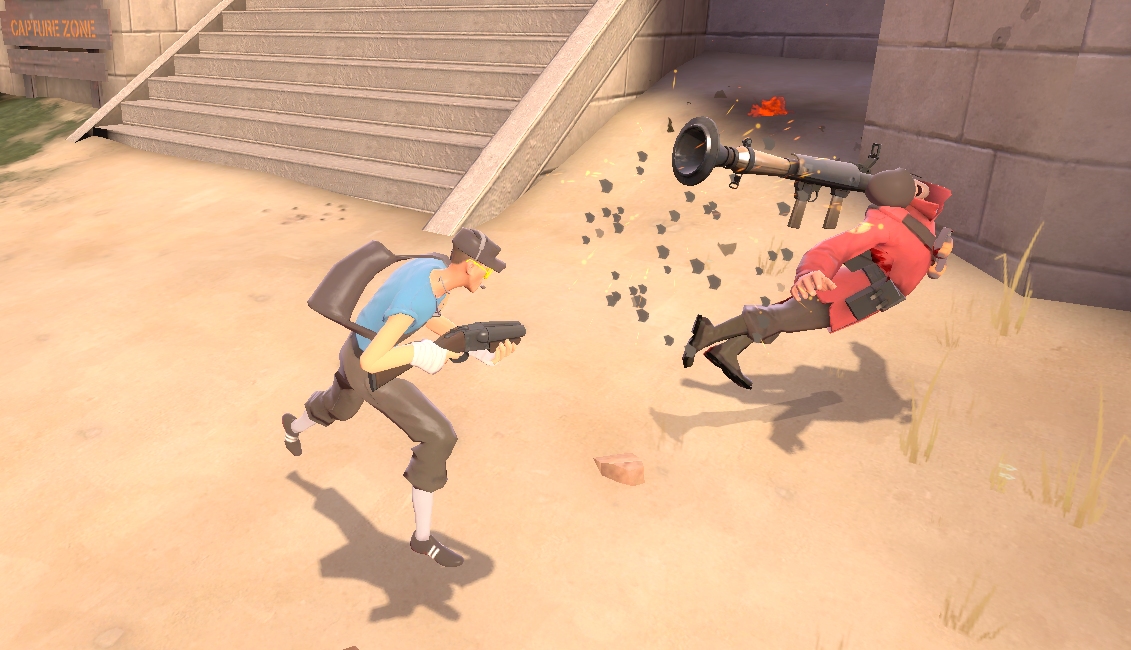 The best way to truly practice aim is to do 1v1 with another Scout. As the Scout is the quickest class in the game, it pushes you harder aim wise. When focusing on aiming, also keep in mind that you need to try and dodge the enemys attacks. The best way to do this is to keep moving and jumping.
Using the Best Weapons to Benefit the Situation
When playing scout, it can come in handy to use the best weapons for that given situaiton.
When playing Offense
————————————————————————————
Your best choice for primary would probally be to use the normal Scattergun, Shortstop, the Soda Popper, and the Baby Face's Blaster. Why? Well because these all have a high rate of fire, and can be useful for moving around quickly, getting to control points quicker etc.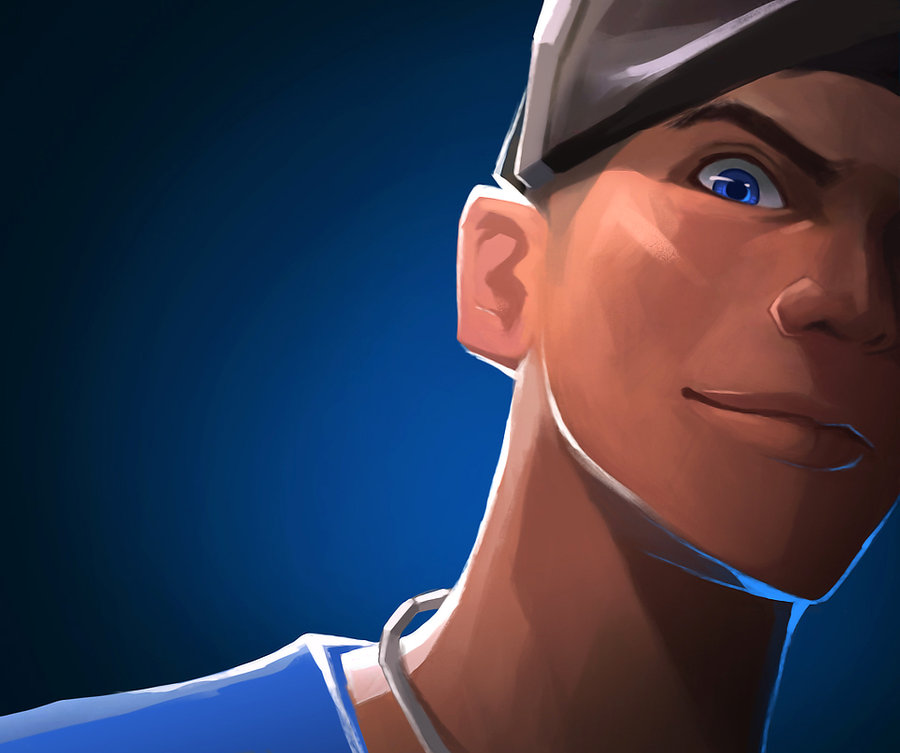 For example, the Soda Popper with full hype lets you jump up to 5 times higher for 10 seconds. Which allows to jump over enemy defenses or up onto platforms/ledges. The Shortstop has a fast reloading speed, grants increased healing, and you have greater knockback. The Baby Face's Blaster is useful for offense because you can get running extremely fast with full Boost! Finally, the plain old scattergun because it just works darn well with killing em' enemies with its high fire rate and swell damage output. For secondary, your best choices for offense would be the Winger, because it offers a 25% added jump height. So you can maneuver easier and does more damage. The crit o cola also works well for offense because you can take out enemies quickly while critted with it. And finally the Flying Guillotine. It allows you to chuck a huge piece of metal at your enemies. It does a bit of damage on contact then bleeds for some time after which usually makes enemies retreat further back. For melee items, you should try to use the Sandman for because its ball stuns enemies, and the Wrap Assassin makes enemies bleed. Both making the enemies most likely retreat and get injured. Finally, the Boston Basher because it makes enemies bleed for a period of time after you hit them, which will also probally cause them to retreat.
When playing Defense
———————————————————————————–
For defense, your best primary weapon choice would have to be the Force-a-Nature because it can knockback oncoming enemies and inflict heavy damage, which in turn means holding your enemies off.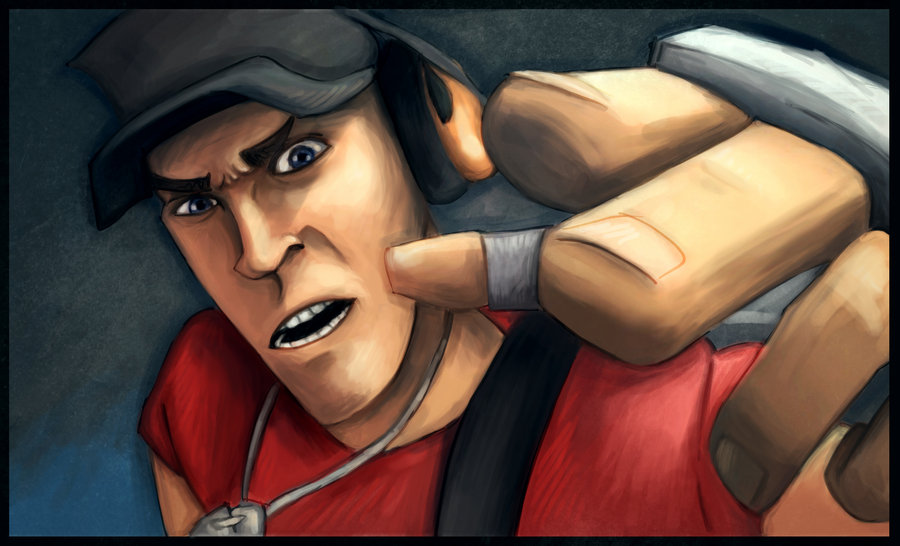 For secondary weapons, one of your best choices would be to use the Mad Milk. This allows any member on your team to heal themselves by damaging an opponent under its effects. The Bonk! Atomic Punch is useful also, you can use it to get behind enemy lines or to draw enemy fire away from your teammates. While not getting hurt. And FINALLY for Melee weapons your best choice would be to use the Candy Cane. After a kill, using any weapon, a small healthpack will drop for your team to use to help with holding off the other team.
Please Leave Feedback, Rate, Share etc.
All of that listed above would be helpful with improving this Guide, getting the word out, etc. If I missed anything in this guide, then let me know and I will fix it! Thank you for reading this guide, and have a swell and very fine day! -Fire
Also: Note that troll comments will be removed.