Download Tools
First of all you need Rainmeter software
You can download here (
Click To Download
[www.rainmeter.net]
)
Second you need to download Aim Skin here ( Click To Download[drive.google.com] )
Install
After Installing Rainmeter software you should install skin you downloaded
for installing skin you simply double click on the icon and it will open
in opened window click on install button.
after installing skin open rainmeter by double clicking on it icon on taskbar
and in skins tab double click on Aim folder and then click on GameAim.ini and click on load button
a dot will apear and this part is done.
Configuration
In Rainmeter > Skins tab> Aim Folder > GameAim.ini click on edite (same section you load the skin)
a notepad window will pops up
In [Aim] section edite these 2 paramethers what ever size you like
W=
H=
i prefer these settings
W= 30
H=30
And in ImageName you can set 4 different crosshairs (you can see crosshairs on the image below)
aim
aim1
aim2
aim3
for example : ImageName=aim2.png

And Last thing you need to do is set position
so Right Click on crosshair you loaded into your display and go to settings > position > Stay topmost
also in setting uncheck all of them except draggable and save position and keep on screen (we change draggable later)
Positioning
In this part you have to open your game and scope with crossbow and drag the skin in center of zoom
(i know it's hard but you can use marker or anything and draw on the spot and minize the game and position the crosshair)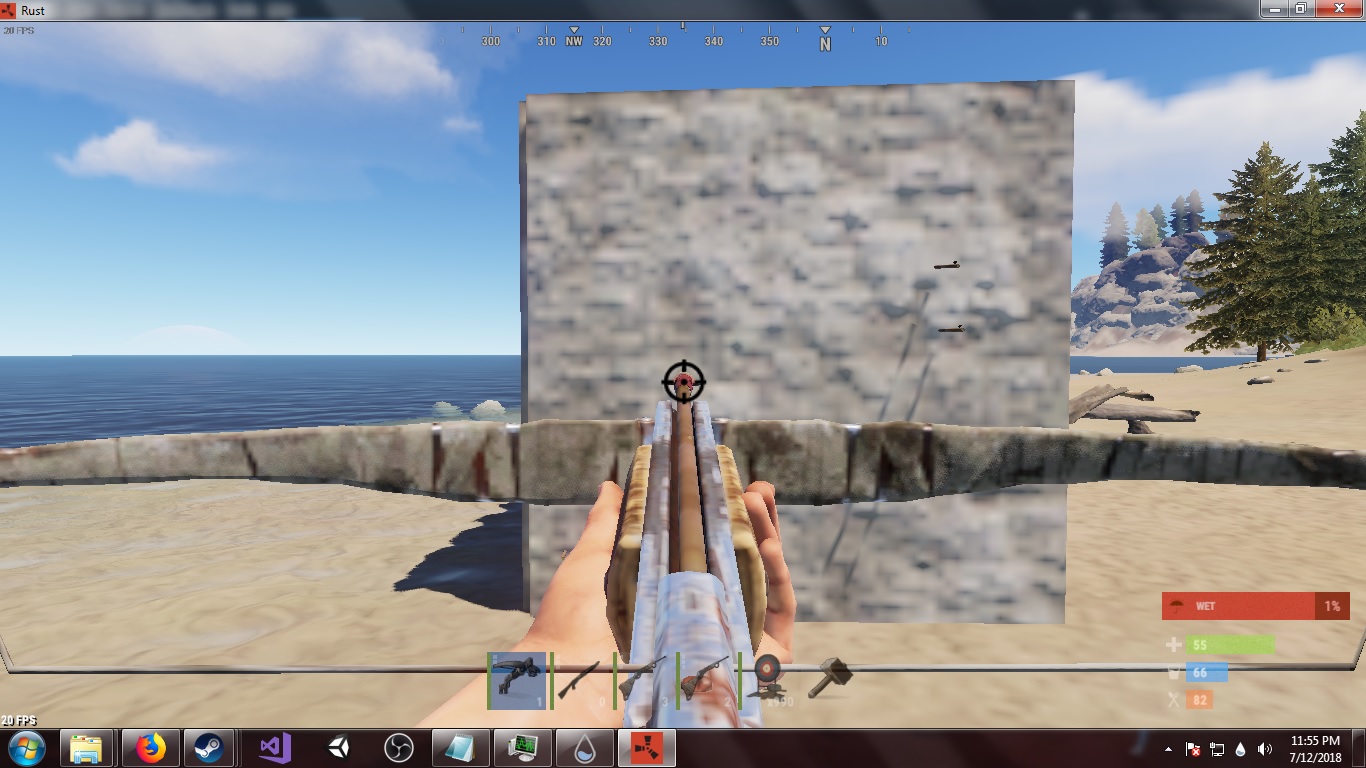 there is 2 other ways to do it : shoot with crossbow to a wall and drag skin into the bullet impact .
or you can scope with crossbow and take a screen shut and on open the screen shut on full size and position the skin .
Last step is unchecking draggable and check Click through .
Finaly result is like this :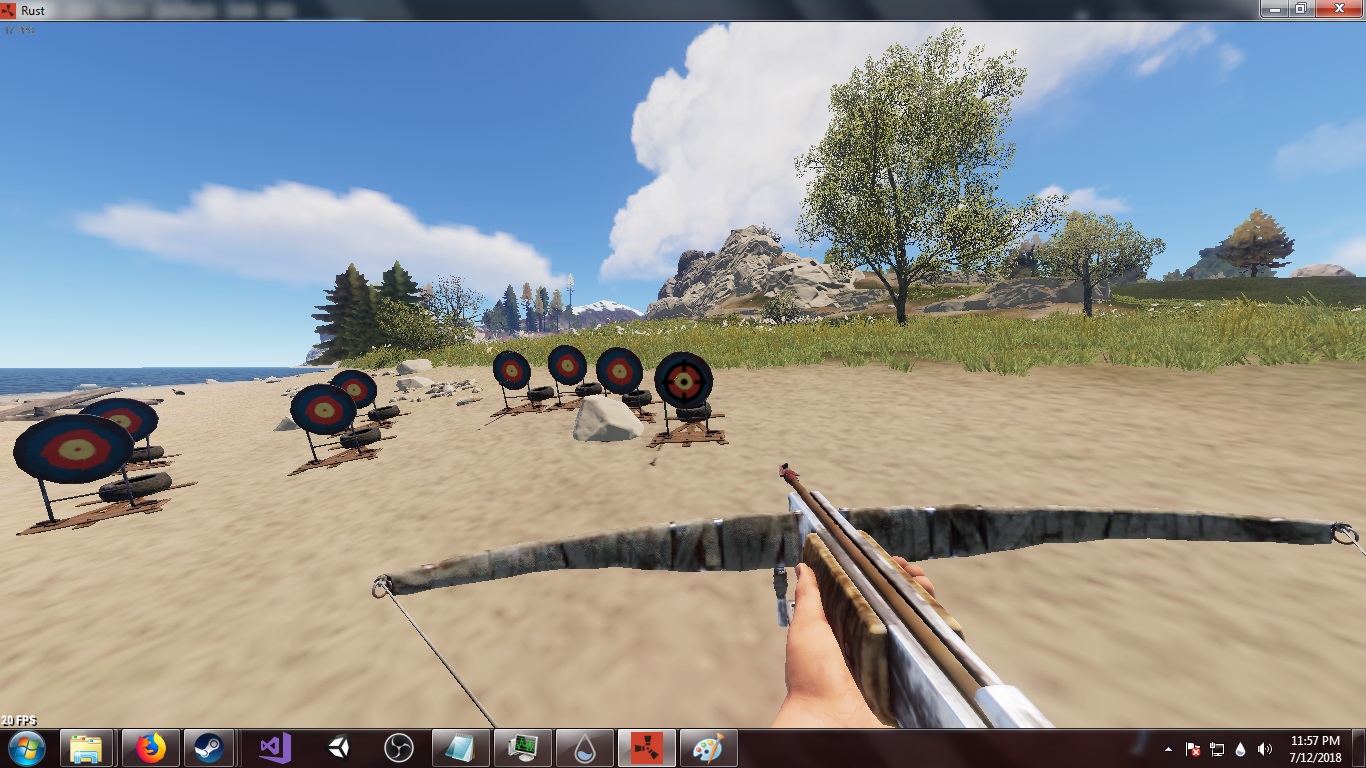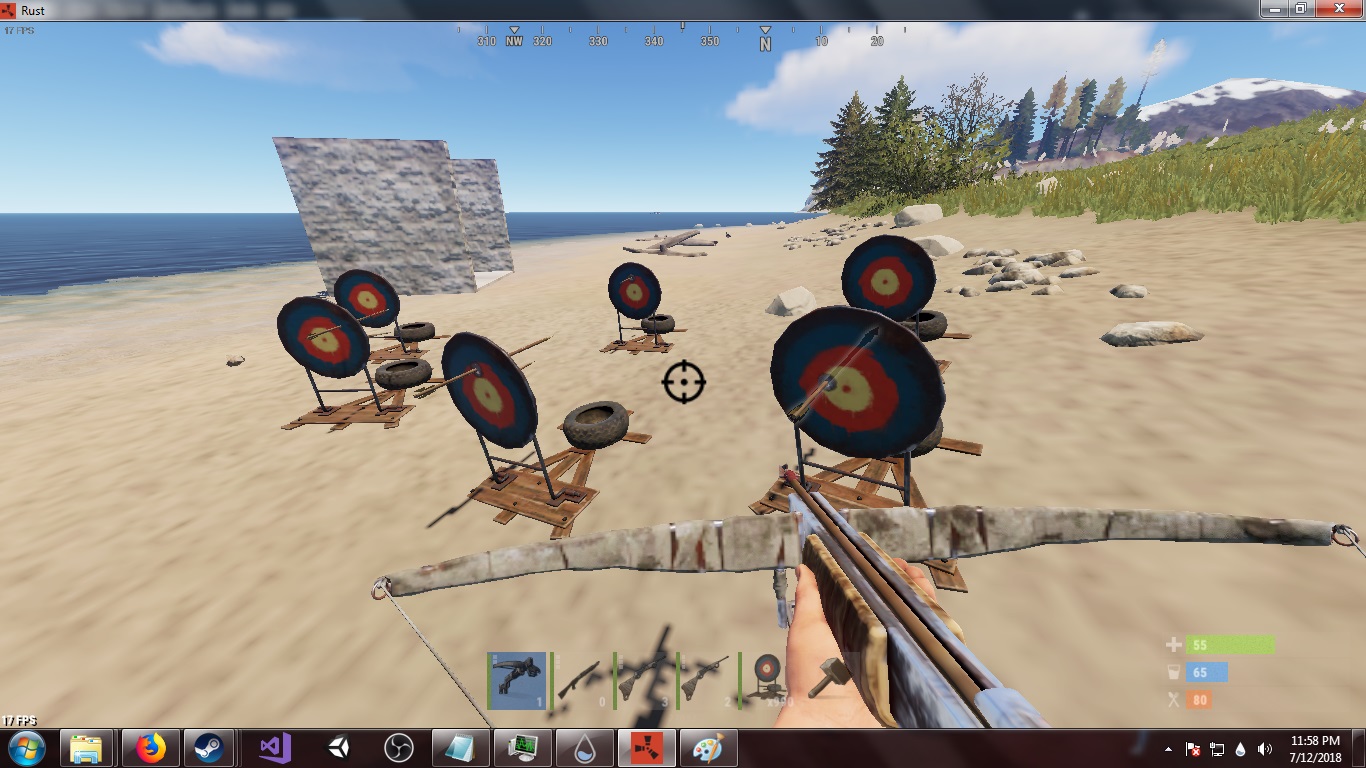 Remember : With patient you can find the best spot and no scope better !