The Double Barrel Shotgun.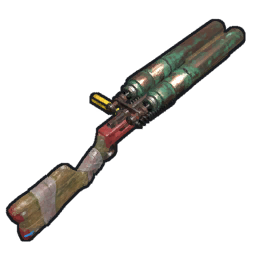 I want you to take a moment to think about your life. All the events that have happened brought you here, reading this guide. What are the chances of that? Probably pretty slim. This is a sign. A sign to quit being a farmer and play rust properly. The double barrel shotgun is your best friend and your worst enemy. Embrace the power of the db and you will not regret it.
The db and the grubshack are probably the best things in rust. Whats a grubshack? A grubshack is a normal 2×2 with a triangle airlock with as many boxes as possible in it. This superb base design is superior to every other base in rust. Having a grubshack automatically makes the game 10 times more enjoyable to play.
The double barrel shotgun. Ah, it feels so good to say it's glorious name. The db is the greatest item in the game, as it holds the incredible ability of being able to gain everything, while risking nothing. The db combined with a bit of game sense and a little bit of luck can be very rewarding. Now go. Go get yourself a db and wield its unmatched power upon your foes. You now wield ultimate power.