How to apply skins
The rock skin is the first item you spawn in on a server, but it also comes with a few customized versions (including a watermelon). You can get a rock cosmetic the same way you purchase or obtain other skins in the game.
Once you've found or purchased a rock skin, follow these steps:
Restart the game.
Once you're back in, you need to craft the rock in the game once with the skin you prefer.
Each time you enter a new server, you'll use that skin by default.
If you want to change the rock skin again, change the skin on the crafting station.
How to Use Item Skins on Rust?
Once you've purchased or obtained a skin, enabling it on the item is quite easy:
Go into a game.
Create a crafting station
If the item is craftable, craft the item as well.
You can put the item on the crafting section in the crafting menu and a "Skin" category will pop up beneath it.
Select the skin you want to use for the item.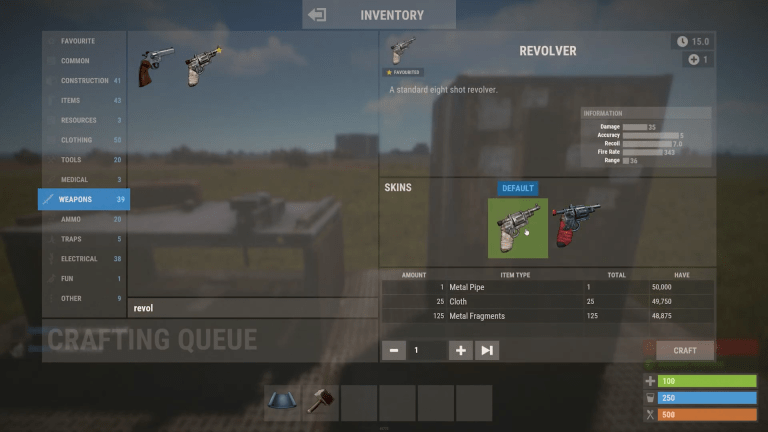 For items that can't be crafted in any way, you can still change the skin by using the crafting station this way.
Changing a skin on an item doesn't consume any resources.