Intro
Minicopters normally decay. They have a 4 hour lifetime, unless sheltered.
That's what this guide is about – how to extend your minicopter's lifetime, using a minimalist shelter.
Build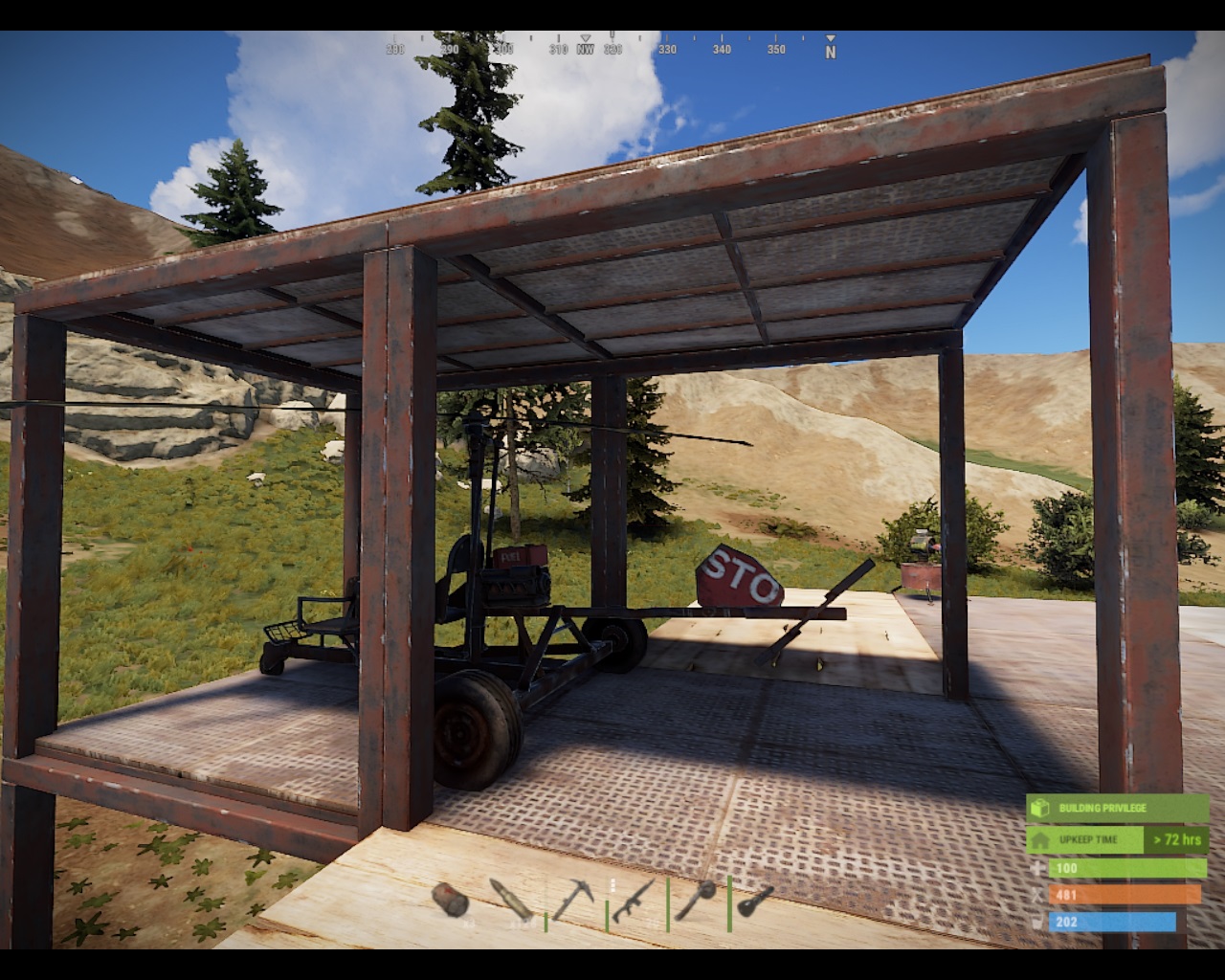 2 x 1 x 1 size is enough.
Top cover required, but does not have to be a roof block.
Does not need to be enclosed with walls.
When sheltered, the decay is half of an unsheltered minicopter, effectively doubling its maximum lifetime to 8 hours when fully repaired.
The minicopter fits through a garage door, in case you prefer an enclosed shelter.
Other info
To keep the minicopter on the ground while driving it into and out of the shelter:
Hold CTRL to keep it on the ground
Use WASD to drive it.
Damaged minicopters can be repaired using your hammer, and it requires metal fragments to do so.