Mixing Tables
How to obtain a mixing table
The mixing table can be both bought from bandit camp and crafted once researched.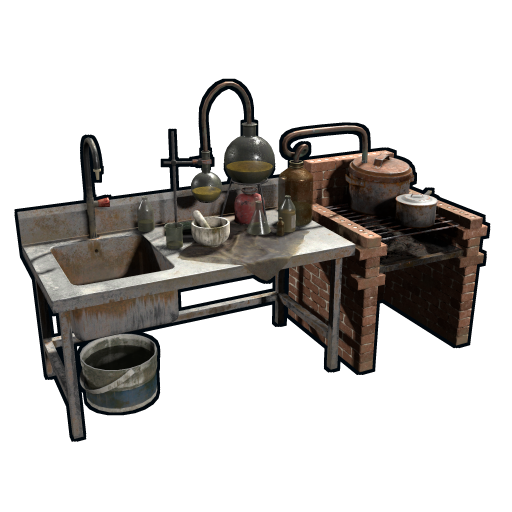 Crafting cost
200 metal frags
100 stone
Crafting time
30 seconds
Workbench
level 1
Research cost
75 scrap
Bandit purchase
175 scrap
▬▬▬▬▬▬▬▬▬▬
Berries
The majority of what people can make with the mixing table appears to be tea at the moment. That tea is made from berries. These berries can be found in various bushes around the map.
Berries can also be grown from seeds and cloned (you receive one seed when picking a bush). Eaten alone, they provide a small amount of caloric intake and hydration (5 and 2 respectively). That said, the real magic begins when you start combining them into teas on the mixing table.
▬▬▬▬▬▬▬▬▬▬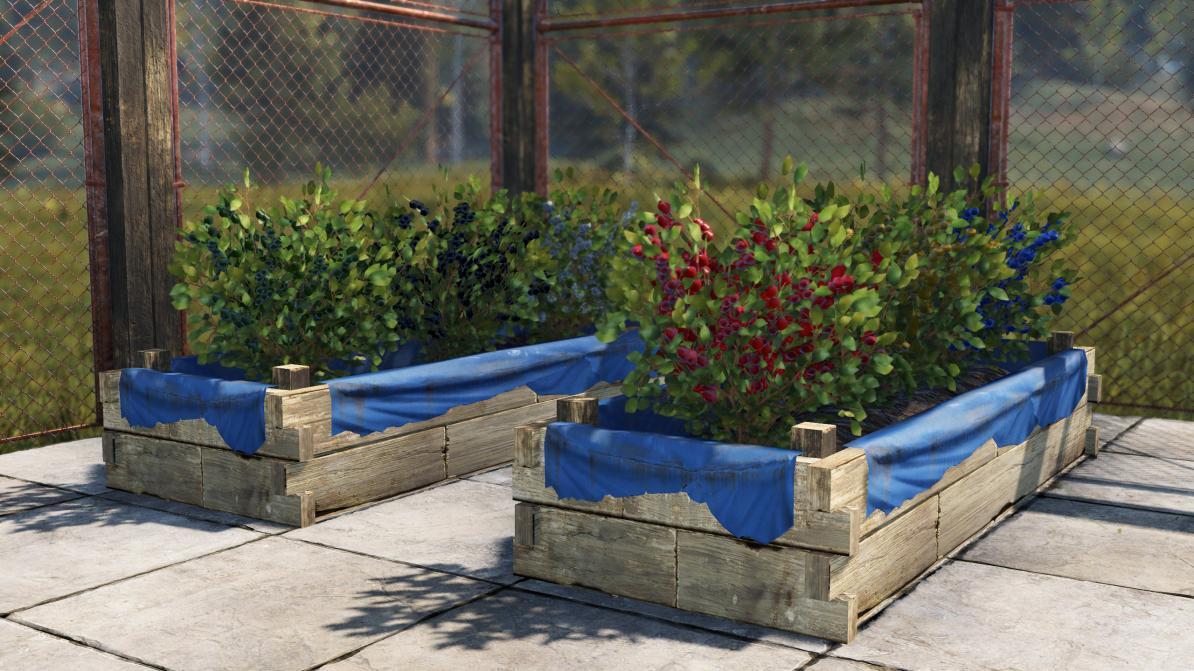 ▬▬▬▬▬▬▬▬▬▬
Types of berries
▬▬▬▬▬▬▬▬▬▬
▬▬▬▬▬▬▬▬▬▬
Tiers of tea
Now before we get into the exact types of tea, it's important to cover the tiers of tea. With 3 tiers total, teas can have a range of impacts depending which tier they are. To get a higher tier tea, you simply combine 5 of the lower tier teas together and it'll produce one high tier (I.E. 5 normal healing teas will combine into an advanced healing tea).
▬▬▬▬▬▬▬▬▬▬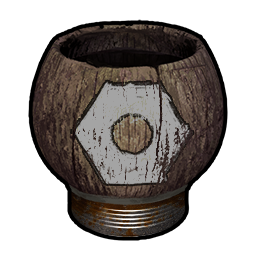 Normal
Advanced
Pure
▬▬▬▬▬▬▬▬▬▬
Types of tea
In total, there are 7 types of tea. Each type requires different berries and provides different effects. Below is a list of the current types of tea and their effects. Note that in order to properly produce the tea, you must follow the recipe in the exact order. Failure to do so will have you unable to start mixing.
▬▬▬▬▬▬▬▬▬▬
The gathering effects last about 30 minutes and max health effect lasts about 5 minutes.
▬▬▬▬▬▬▬▬▬▬
Max Health Tea
Increases your maximum health
▬▬▬▬▬▬▬▬▬▬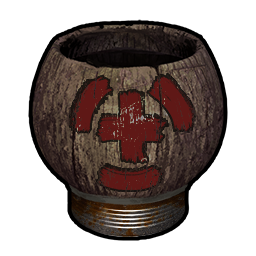 Recipe
Red, Red, Red, Yellow, Yellow
Normal
Max health: +5%
Advanced
Max health: +12.5%
Pure
Max health: +20%
▬▬▬▬▬▬▬▬▬▬
Healing Tea
Restores health over time
▬▬▬▬▬▬▬▬▬▬
Normal
Healing: +30
Advanced
Healing: +45
Pure
Healing: +60
▬▬▬▬▬▬▬▬▬▬
Ore Tea
Increases the amount of ore you receive
▬▬▬▬▬▬▬▬▬▬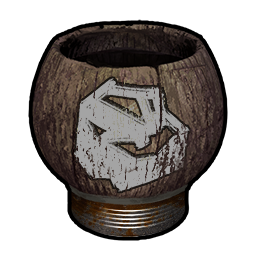 Recipe
Yellow, Blue, Yellow, Blue, Yellow
Normal
Ore yield: +10%
Advanced
Ore yield: +30%
Pure
Ore yield: +50%
▬▬▬▬▬▬▬▬▬▬
Wood Tea
Increases the amount of wood you receive
▬▬▬▬▬▬▬▬▬▬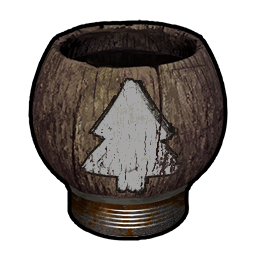 Recipe
Red, Blue, Red, Blue, Red
Normal
Wood yield: +2%
Advanced
Wood yield: +6%
Pure
Wood yield: +10%
▬▬▬▬▬▬▬▬▬▬
Scrap Tea
Increases the amount of scrap you receive
▬▬▬▬▬▬▬▬▬▬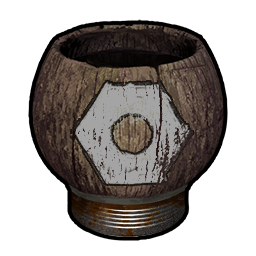 Recipe
Yellow, White, Yellow, White, Yellow
Normal
Scrap yield: +10%
Advanced
Scrap yield: +30%
Pure
Scrap yield: +50%
▬▬▬▬▬▬▬▬▬▬
Rad Removal Tea
A tea that removes radiation
▬▬▬▬▬▬▬▬▬▬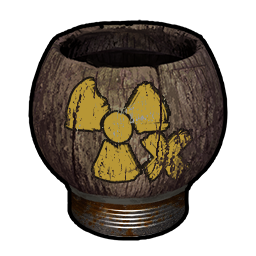 Recipe
Red, Red, Red, Green, Green
Normal
Radiation: -6
Advanced
Radiation: -8
Pure
Radiation: -10
▬▬▬▬▬▬▬▬▬▬
Rad Resistance Tea
Reduces the amount of health lost from radiation
▬▬▬▬▬▬▬▬▬▬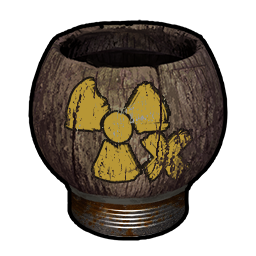 Recipe
Red, Red, Green, Green, Green
Normal
Rad Resistance: +5%
Rad Exposure Resistance: +50%
Advanced
Rad Resistance: +15%
Rad Exposure Resistance: +50%
Pure
Rad Resistance: +25%
Rad Exposure Resistance: +50%
▬▬▬▬▬▬▬▬▬▬
Other items
Tea isn't the only thing you can make with the mixing table. Each of the following items can also be made with the correct recipe (and blueprint in the case of explosives).
▬▬▬▬▬▬▬▬▬▬
Explosives
▬▬▬▬▬▬▬▬▬▬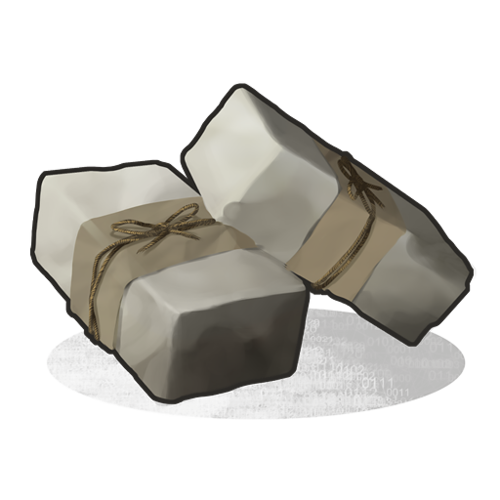 Recipe
50 Gun powder
3 Low Grade
10 Sulfur
10 Metal frags
Time
30 seconds
Yield
1 Explosive
Low grade fuel
▬▬▬▬▬▬▬▬▬▬
Time
1 second
Yield
4 Low grade fuel
Gun powder
▬▬▬▬▬▬▬▬▬▬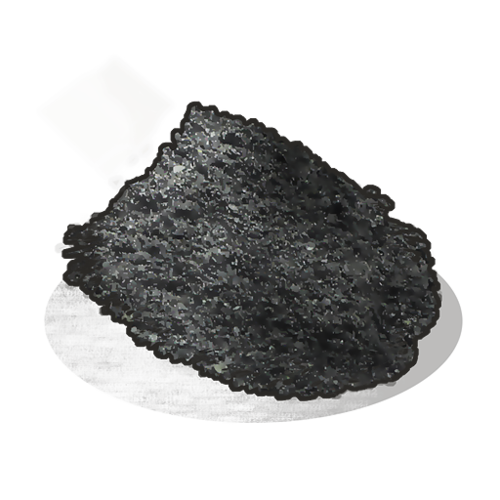 Recipe
10 Sulfur
10 Charcoal
10 Sulfur
10 Charcoal
Time
1 second
Yield
10 Gun powder