The Poster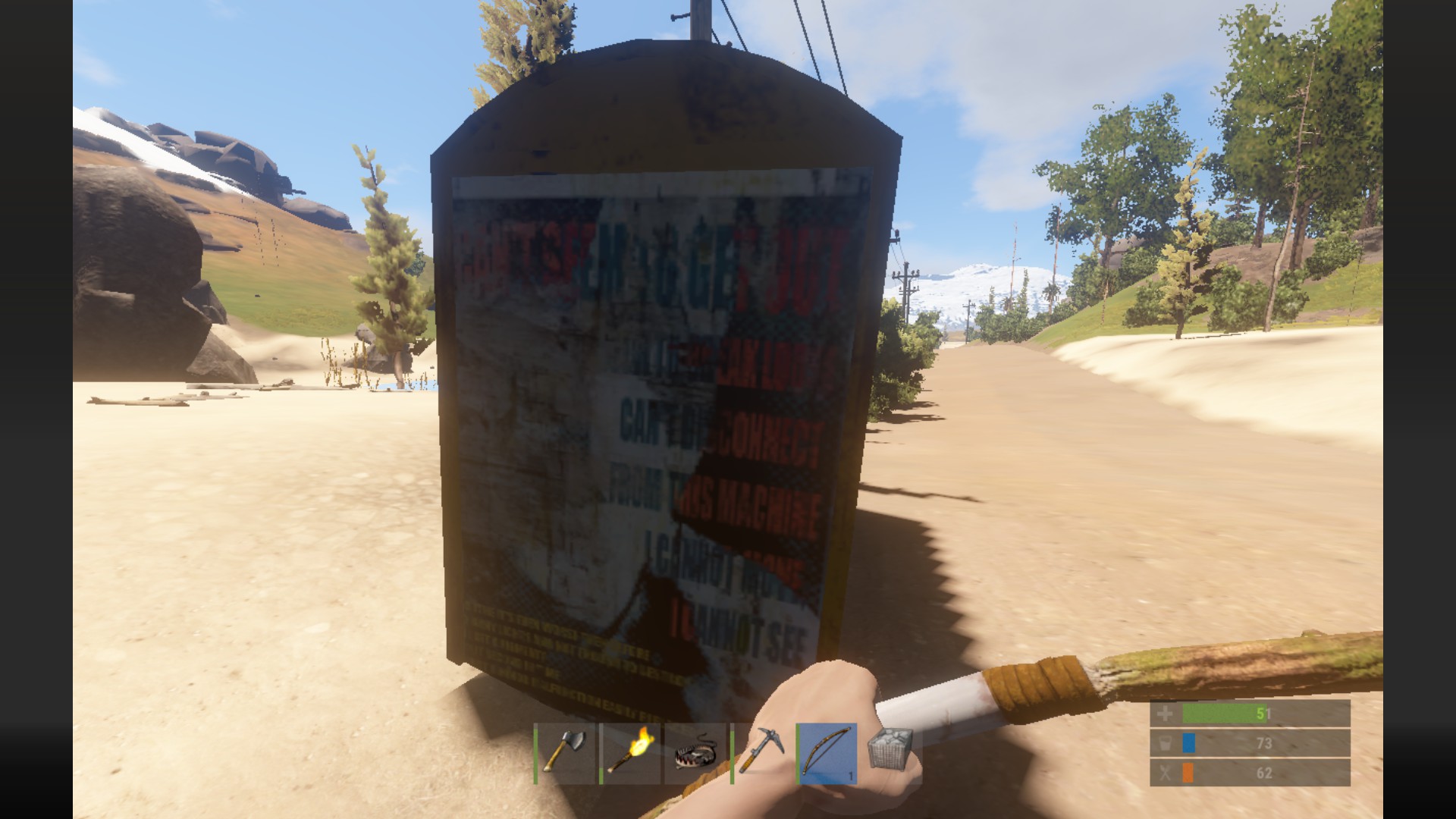 I was wandering around on the roads and I passed several of those bus stop benches. There's always been a faded, torn movie poster on the side of them, and I decided to try to read it. It was rather sp00ky, here's what it reads:
[large text]
I can't seem to get out
I can't seem to break loose
Can't disconnect
From this machine
I cannot move,
I cannot see
[small yellow text]
This time it's even worse then before
Too many lights and not enough to destroy
Did I get a moment?
A split second in time
I'm just a minor malfunction easily replaced by others.
The theory most accepted is that Rust is a prison program, but what if that prison program was a simulation, with all prisoners brains wired into the same network, surviving on a virtual island. And that's why they respawn, because they don't actually ever die.