—=== Acknowledging and understanding your problem===—
—===Windows 10===—
Your Rust will suddenly Freez! (You will still Hear sound ingame, and your friends will still see you moving)
Your Rust will close and in the bottom right cornot (default) you will see a messege appear like :

—===Windows 7===—

Same Thing will accour in Rust. Example Freezing, and crashing.
The messege will appear at the bottom right cornot (by default) The messege should look like:

—===Starting!===—
First Step.
Navigate To the Start button. Located at the left bottom of the screen (by default)
In the search bar. Type " REGEDIT " Right Click Regedit and select " Run as Administrator "
Second Step.
(In RegEdit) Navigate to:
EXPAND ALL THESE! BY DOUBLE CLICKING THE LEFT MOUSE BUTTON!
HKEY_LOCAL_MACHINE
SYSTEM
CurrentControlSet
Control
GraphicsDrivers —> Left Click this one!
Third Step.
In the White space you need to click the right mouse button.
Select New.
Then select " DWORD (32-bit) Value "
Now in the " New value #1 " Change it to exactly: " TdrDelay " (With all capital letters)
Now Right click the " TdrDelay " and select " Modify "
—===If this doesn't Work.===—
The only thing I can recommend right now is that you change the " Value Data: " From 8 To 10.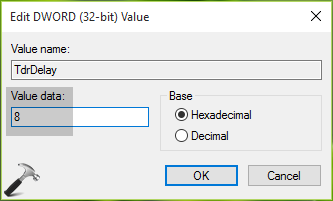 —===Self Advertisment===— + A video to show you how to do it!
This Guide was made by me only and was intended to help people with crashes.
Check out my youtube channel!
Add me on steam! xD
Really enjoyed making this guide.
Leave some feedback and I am very intrested if it worked for you or not.
Any problems comment or add me on steam.
I own skype and teamspeak and teamviewer for anyone needing help.
The video showing How to do the exact same! Made by me!