The Very Basics
So you're joining a server and waiting.
You start. And your either:
Dead
or
Asleep
If your;
Dead – Click Respawn
Asleep – Click Wake Up
Now that your alive, wiggle your mouse to look around.
Now use your basic movement:
W = Forward
A = Left
S = Down
D = Right
Shift = Sprint
Ctrl = Crouch
Space = Jump
Now that your 'Alive' and moving, Run around freely and feel the breeze…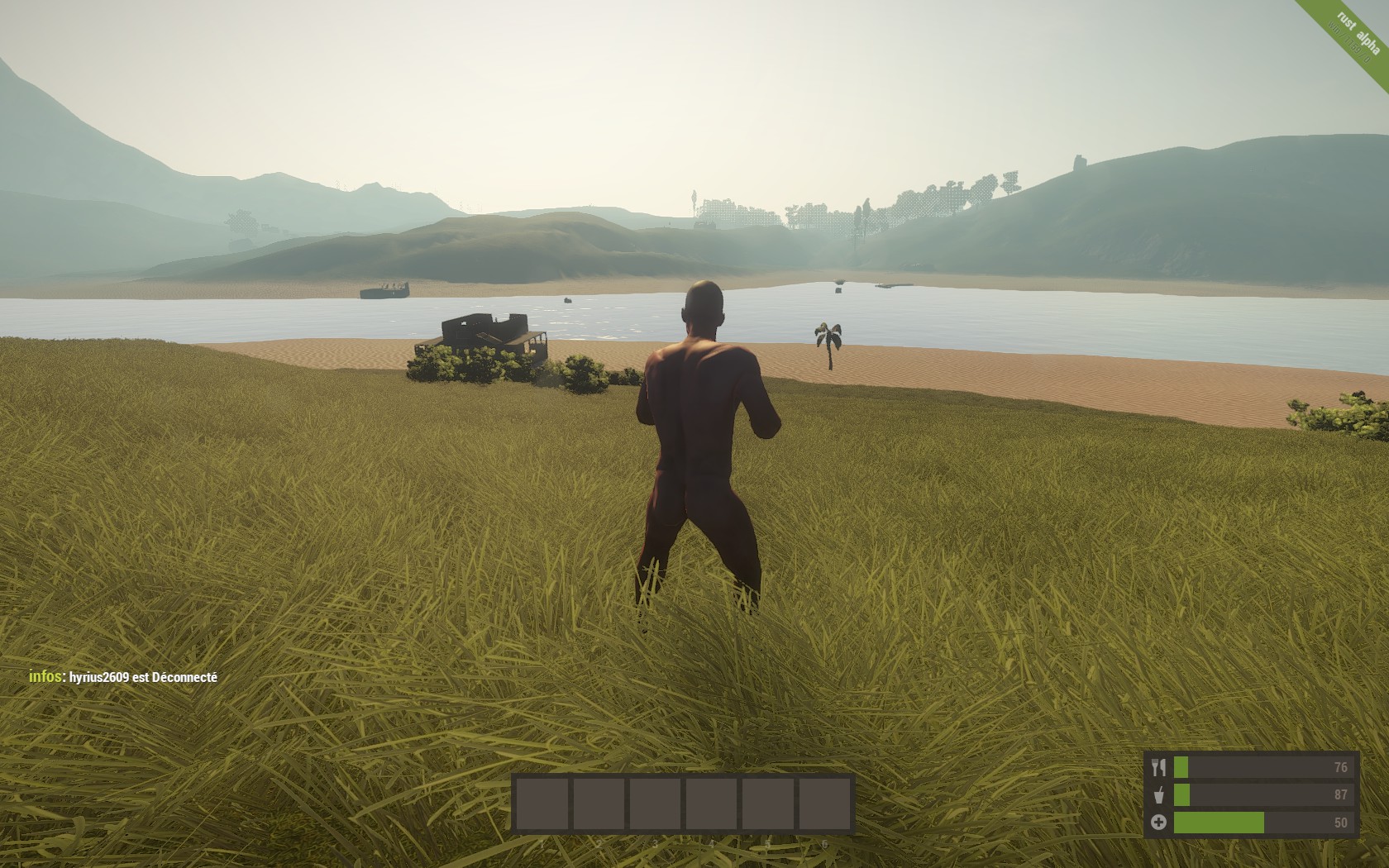 Basic F# Buttons
Now your probably running around and either are;
Lagging
Hate Your Spawn
Love the view
Want to play 3RD Person
Now if your:
Lagging – Press F2 and adjust the graphics settings
Hate Your Spawn – Press F1 to bring up the 'Console' and type in 'kill'
Love the View – Press F12 to take a Screen Shot
Want to play 3RD Person – Press F3
Note: Console (F1) can be used for other things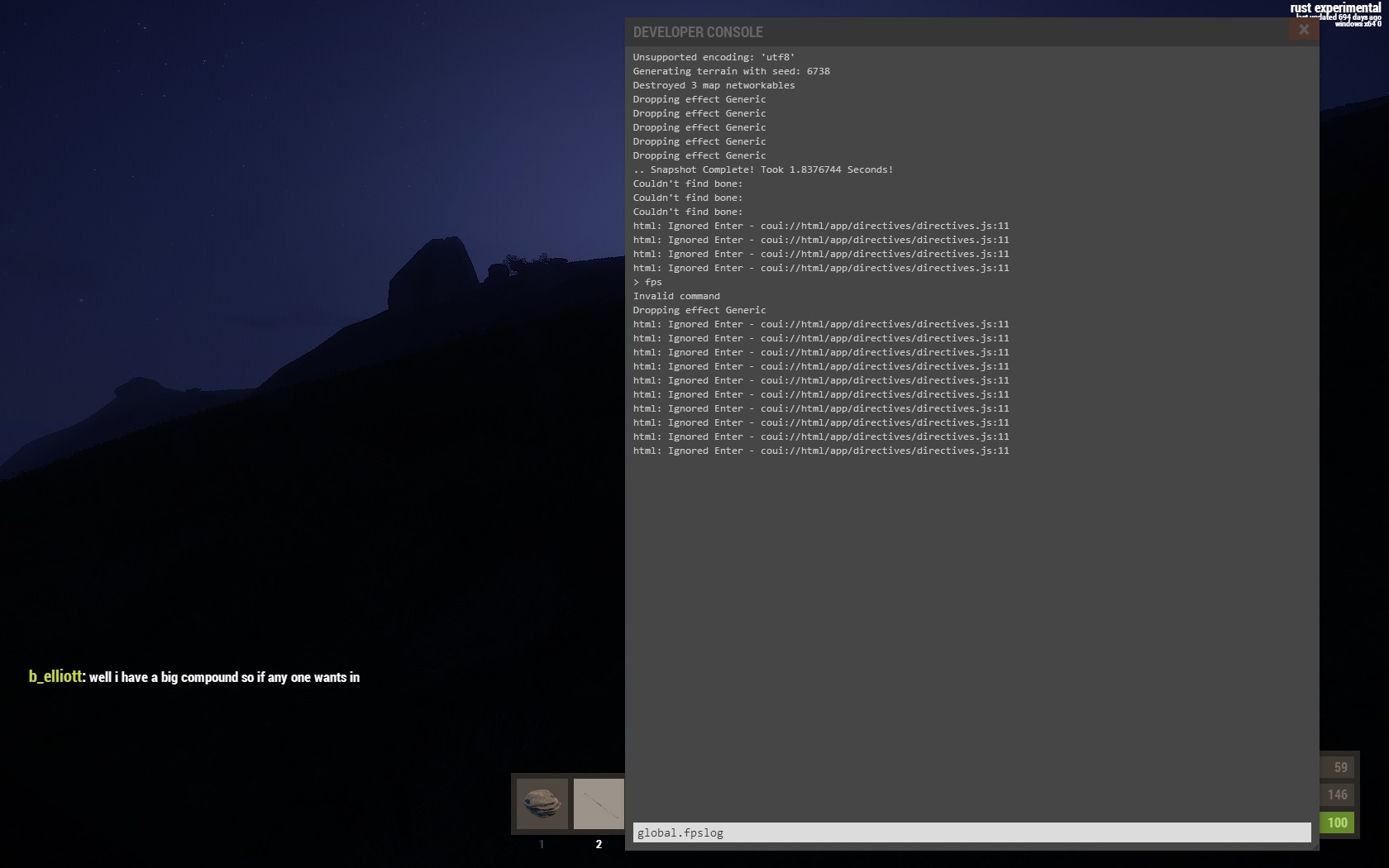 Basic Gathering
You will start with a Rock.
Yes a rock. This is used to gather your ' First Materials '
Wood:
Go over to a tree or woodpile and start whacking your rock at it (Click). This will gather your Wood.
Wood is used for many things such as:
Building
Tools
Etc.
Minerals:
Go over to the rock that is kind of rounded and has a tinge of grey/darkgrey/yellow.
These rocks are used to gather Rocks, Metals, etc. Now use your rock to gather that up.
Minerals are used for many things such as:
Weaponry
Tools
Etc.
Note:
Grey Rock – Mainly Stone
Dark Grey Rock – Mainly Metal
Grey/Yellow Rock – Mainly Sulfur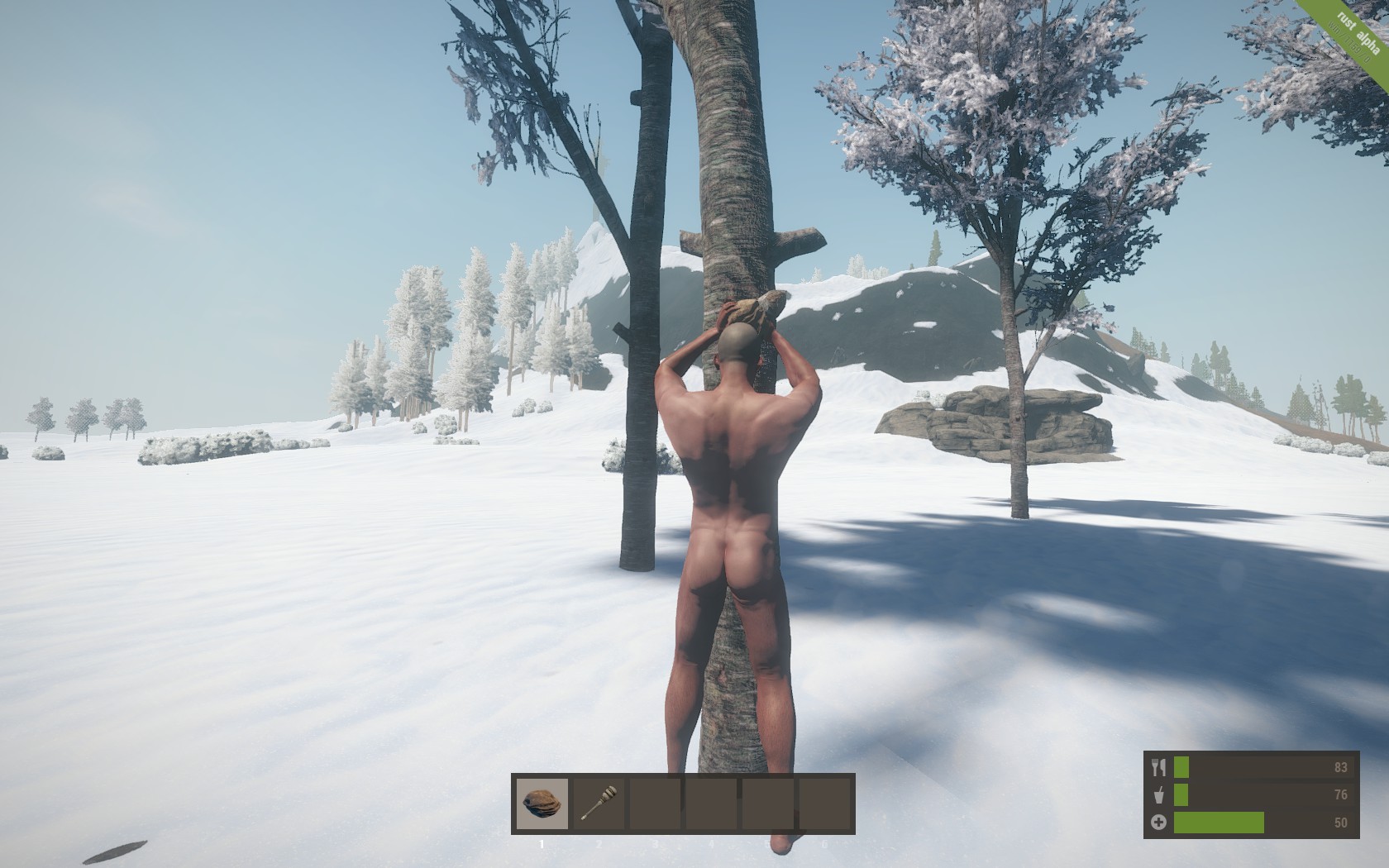 Basic Building
Now that you have resources, go ahead and make a ' Building Plan '
Requires: 100 Wood for Paper – Then 1 Paper for 1 ' Building Plan '
Now hat you have that, go ahead and build a ' Hammer '
Requires: 100 Wood
Now that you have these, bring out the ' Blueprint ' and it will show a White/Red Square.
This is your Foundation. Foundation is very important, because it is required to build everything.
Note that you have to spend WOOD to PLACE FOUNDATION, so gather itleast 5,000 wood or so.
Now that you have built your foundation, Right click on the ' Building Plan ' and it will come up with a menu. This menu is to show more possibilities in building. Hold Right_Click and then Left_Click what you want to place. This is your basic building.
The hammer is required to ' Upgrade ' your buildings. So go ahead and whack your Wall/Foundation whatever and it will start upgrading.
The longer you upgrade, the more hits it takes to knock it down!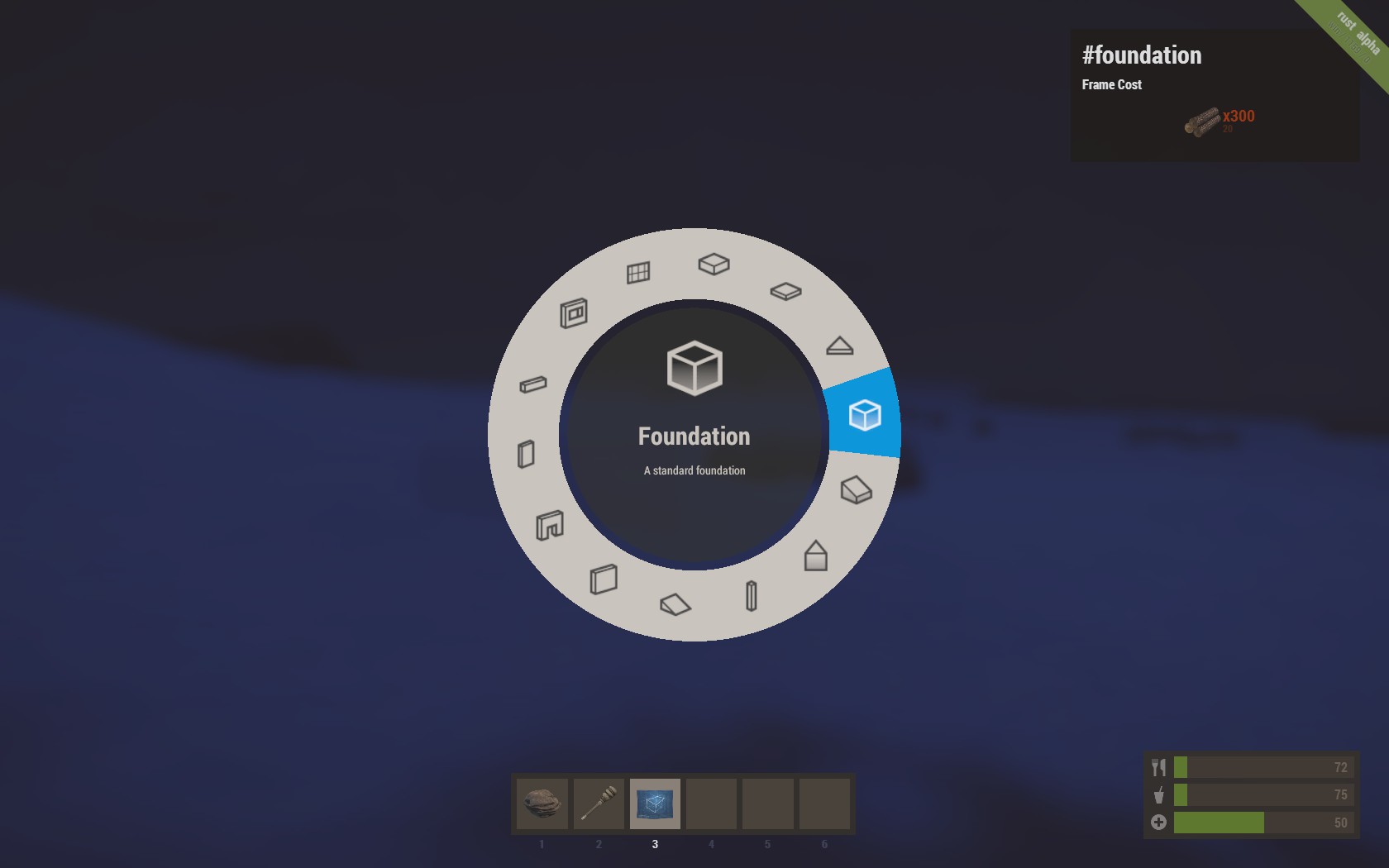 Basic Crafting/Cooking
Hazza! You have built your base and now you want to craft weapons and slay some Bandits!
Well hold on there buddy, its more complicated then that.
First you will need a lot of resources. Now when you have enough resources, here are some basic weapons to slay some Boars.
-Stone/Wood Spear – 100 Wood
-Stone Hatchet – 200 Wood , 100 Stones
Once you have your weapons, go ahead and hunt Boars/Chickens/Deer. Wolves and Bears will attack and kill you, so stay clear until you have some REAL weaponry
Once you have a lot of Cloth/Bone Fragments Go ahead and craft;
-Burlap Clothes – Lot of cloth
-Bone Knife – 30 Cloth, 60 Bone Fragments.
With Clothes and a Knife, You are much stronger, so kill Wolves. Bears still will be a bit stronger.
Want to get out there and kill players? Well then, you will need a gun.
Go ahead and make a;
-Furnace – 10 Stones, 20 Wood, 10 Low Grade Fuel.
-Campfire – 100 Wood
This is your basic cooking materials
Go ahead and put your Meat and Wood in the Camp Fire to acquire food.
This will replenish hunger/thirst
With the furnace, put in your Wood/Metal/Sulfur Ore to make Metal Fragments and Sulfur
-Sulfur – Ammo
Metal Fragments – Weapons/Tools etc.
Now go ahead and craft your;
-Revolver – 100 Wood, 50 Cloth, 200 Metal Fragments
-Hatchet – 100 Wood, 50 Metal Fragments
-GunPowder – 5 Charcoal, 5 Sulfur ( Charcoal is from cooking Wood in both Campfire/Furnace)
-PistolAmmo – 10 Metal Fragments, 5 GunPowder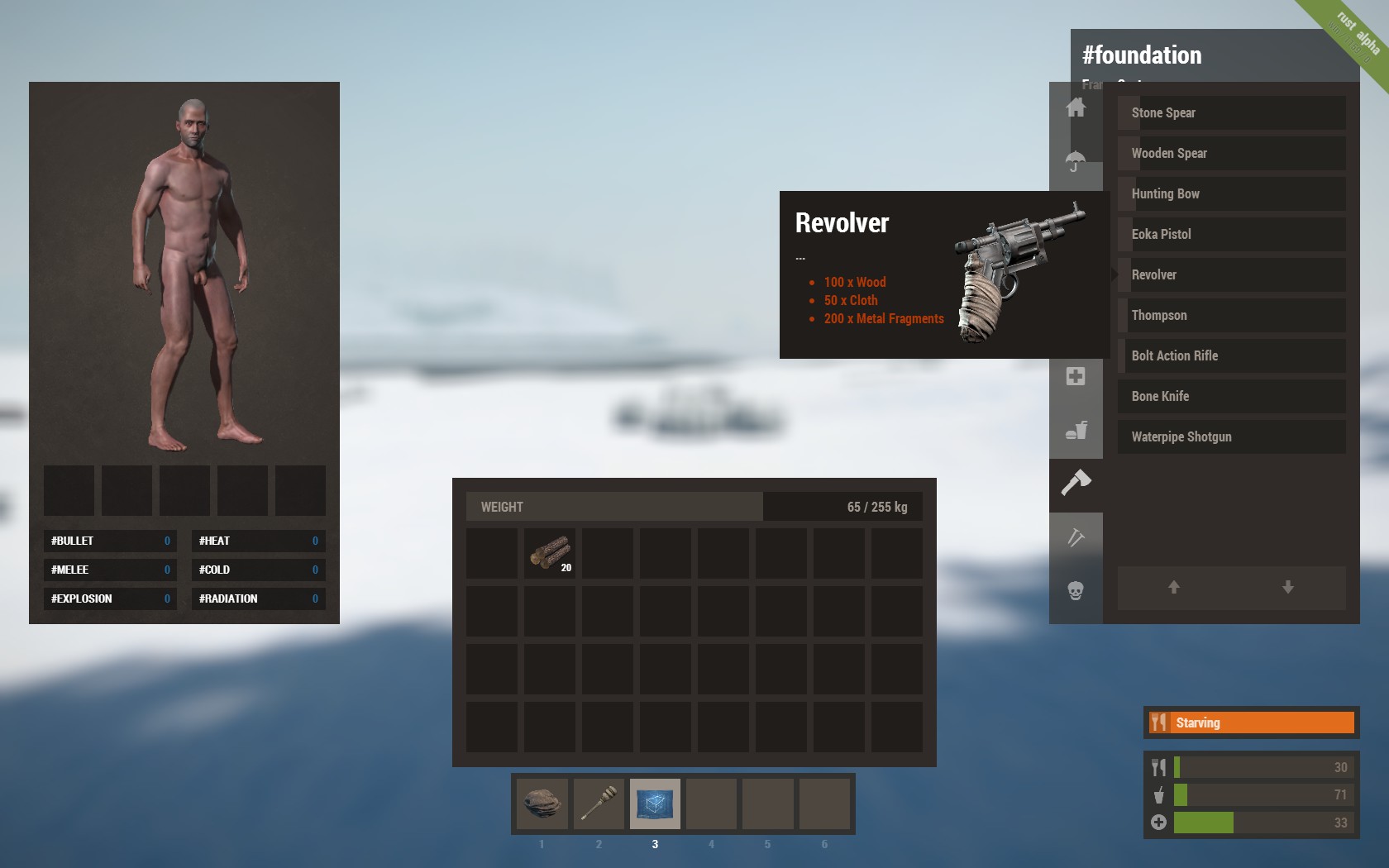 Now go kick some ass!
Basic Combat
Now that you have your weapons, lets go murder some people!
If your server your playing in has only 5 Players, chances are you will not even find a single person.
Find one with ITLEAST 25+ players to find some people!
Now that you have found someone, take out your weapons in a threatening way!
Just watch out if they have Metal Armor, otherwise you will be a goner, and they will probably attack you. Now that you have seen someone and are running up to them, make sure they don't Throw out a weapon and whack you first, ALWAYS get the First Hit/Shot.
Now throw out your Weapon/Gun and take some hits/shots at them. Make sure you get them or you will have wasted all valuable gathering for nothing
Remember to Dodge bullets by running like a crazy man, and also AIM!
So don't end up dead..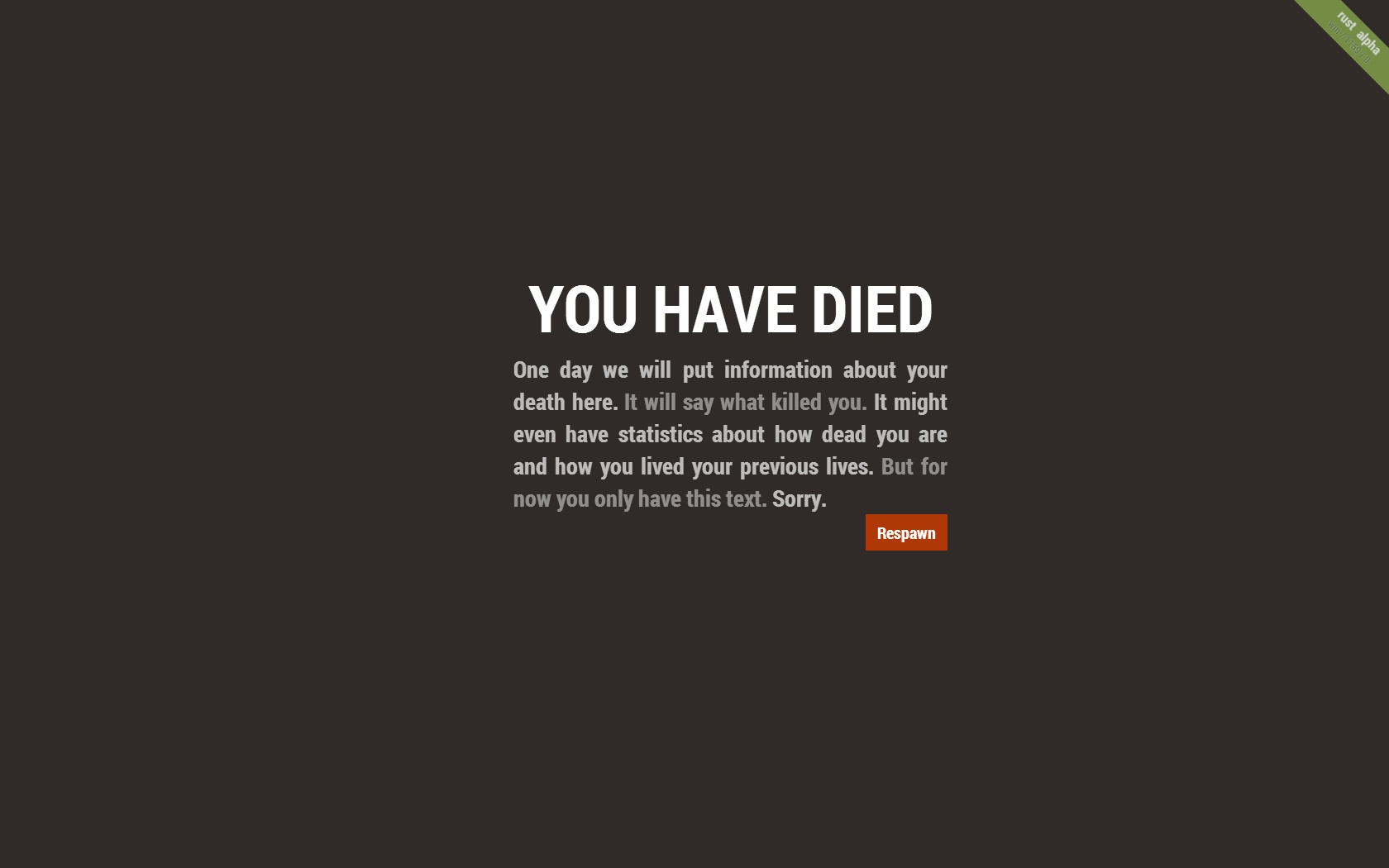 Basic Raiding
To raid you will need a Hatchet/Rock/StoneHatchet etc. and you will need some armor/weapons just incase the little ' Goblin* ' is home.
Now go ahead and build a little box to make sure no little noobs run up behind you and Karate-Rock your head! So build a tiny box from your Building Supplies
Now hit the Door/Wall OR you can ' Ninja ' a raid and climb threw the window by Crouch+Jumping (Ctrl+Space)
Once your in, its good to replace the wall/door with your own so no one interrupts your raid. Go ahead and steal the loot and Leg 'et outta there!
Enjoy your treasures or enjoy your death, but always remember, The more Raiders, the Bigger the raid.
Now remember that other wise you may end up failing your raid when you get 1v10'd :I
*Goblins to me are little people that hide in there bases shooting at you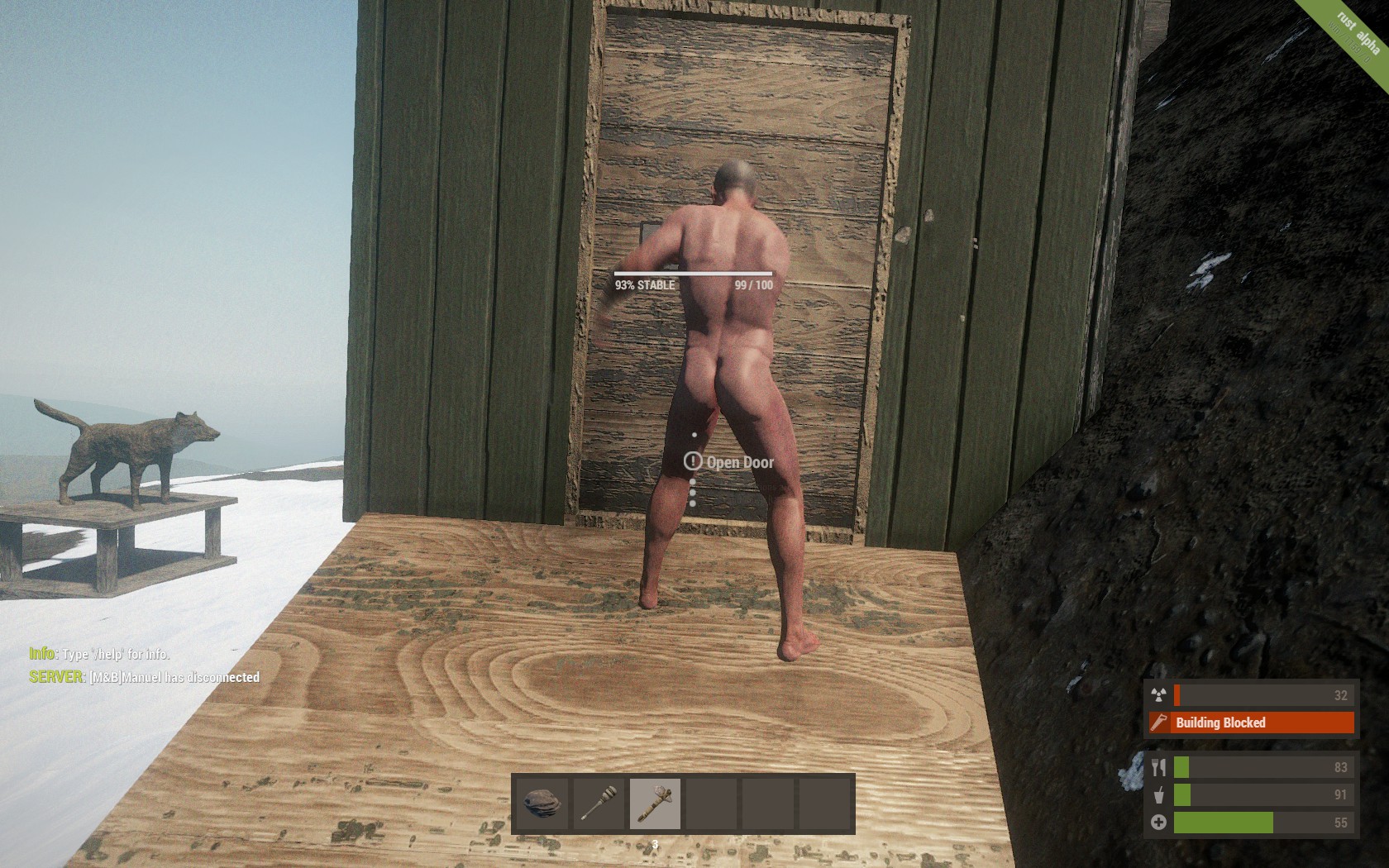 Basic Caution
Now that you know all the Basic basics, You should start on being cautious.
Hearing footsteps is like your friend and enemy. They help you hear the person, but also you realize your dead when the rock hits your head.
There is also ' Radiation Places ' such as the Wolf/Satellite etc. These places can kill you because of the amount of radiation. So you will need a ' Radiation Suit ' to survive longer in these places.
Also you need to be cautious in gun fire. So get a friend to shoot around and you can guess if its coming from North/South/East/West or such.
Just please don't end up being a Goblin stuck in their house….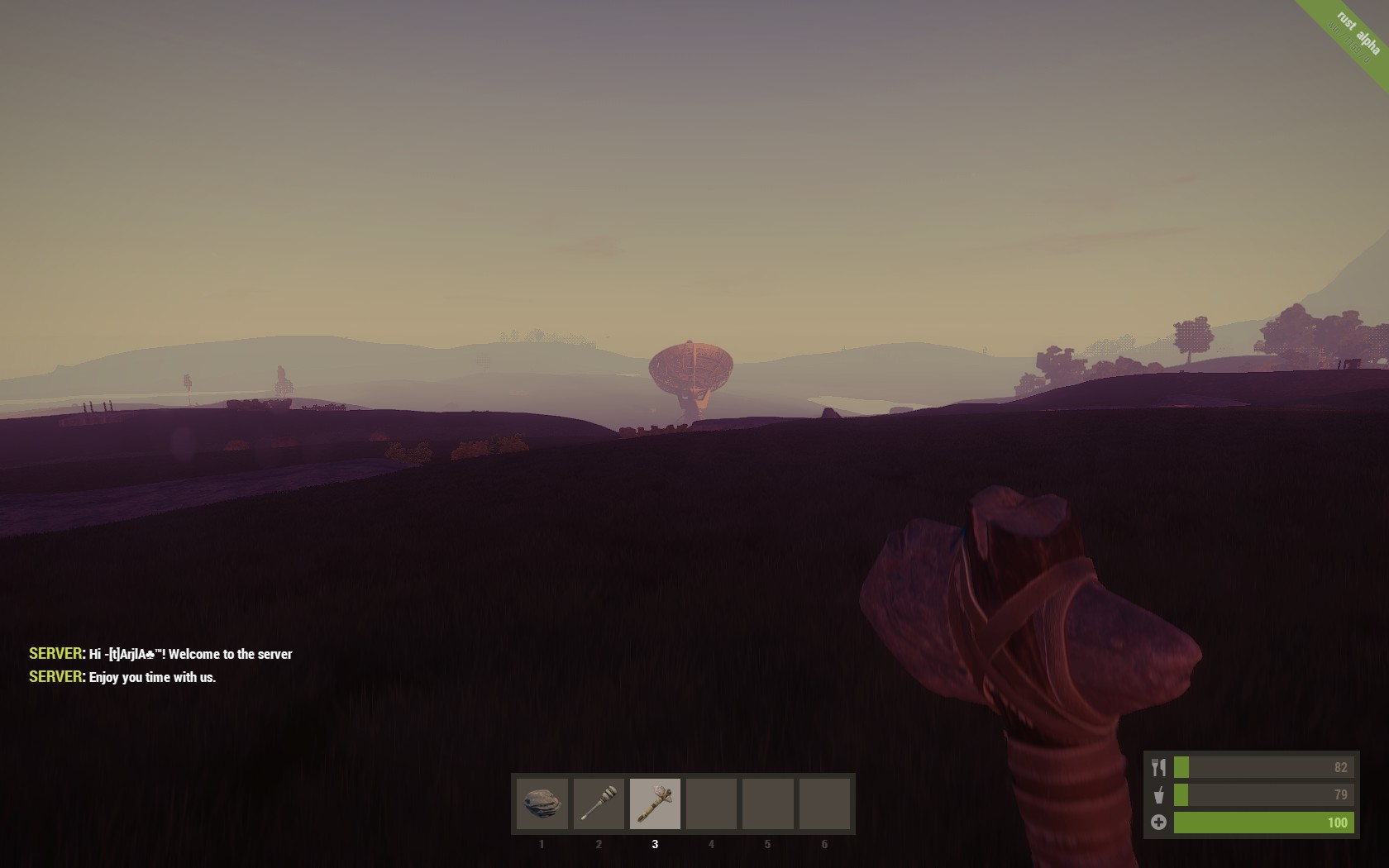 Conclusion
And that is your very basic survival guide thingy.
Just remember, next time your running around mindlessly, read this guide to remind you what your doing
Cheers!
*Remember to Rate and I will read the comments!*
Too Good For Images
I create my own
-All Images Done By Me
Now go out there and survive!